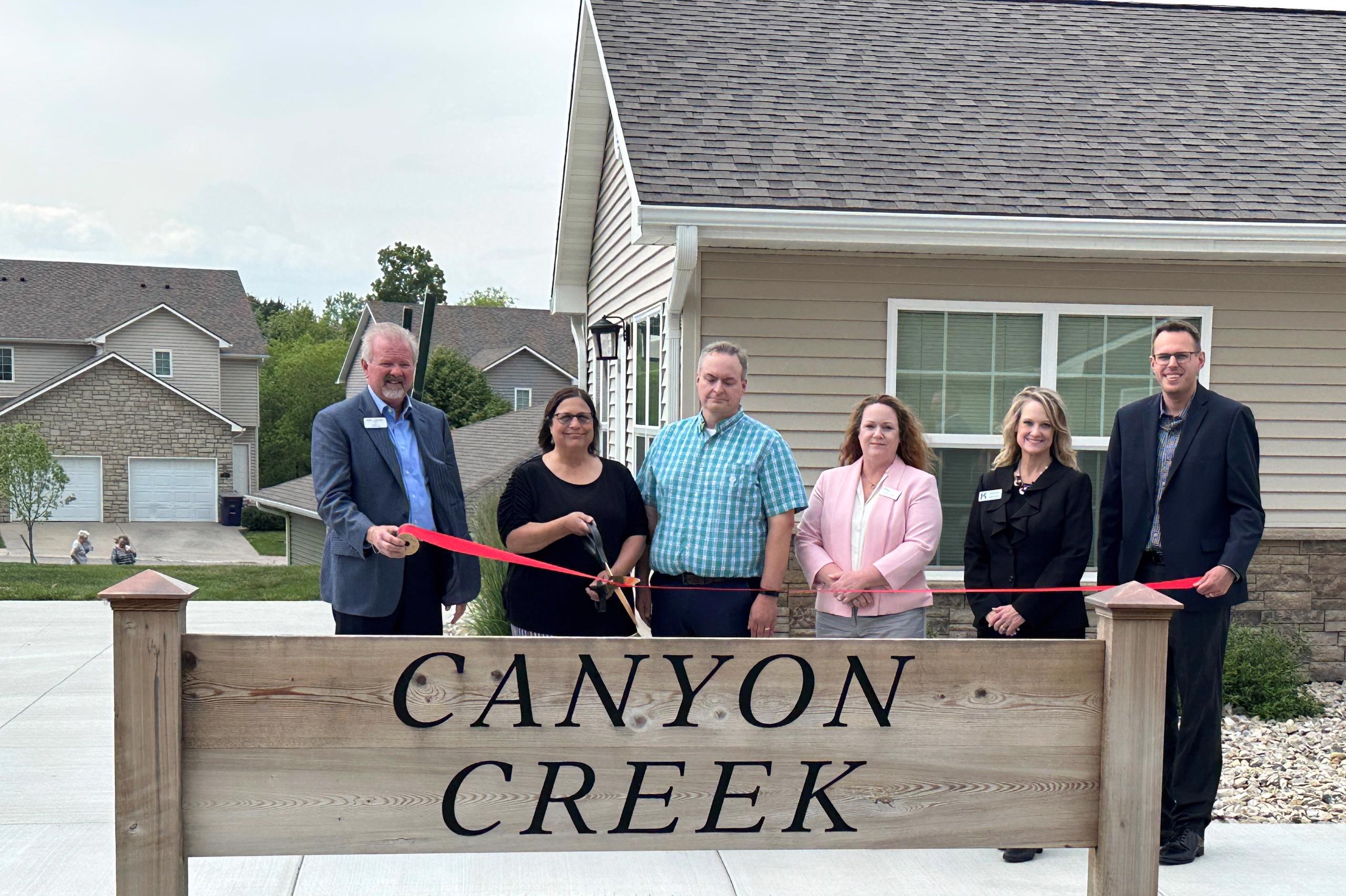 AHP funds give Manhattan seniors a place to call home
June 1, 2023
June 1, 2023
AHP funds give Manhattan seniors a place to call home
Affordable Housing Program
Home for the holidays took on special meaning for Cathy Waugh.
She moved into her Canyon Creek duplex on Christmas Eve in 2021.
"I had worked hard my whole life and was looking forward to retirement," Cathy said. "I may have been able to afford a new home like this one outside of this community, but I wouldn't have any money left to live."
Canyon Creek in Manhattan, Kansas, consists of 36 affordable units in 18 newly constructed duplexes. The energy-efficient homes are fully accessible with two bedrooms, one bathroom, a garage, laundry hookups and many other amenities.
FHLBank Topeka awarded a $999,999 Affordable Housing Program (AHP) grant through member Horizon Bank of Waverly, Nebraska, to support the construction costs. Low-income Housing Tax Credits, HOME Investment Partnership Funds, other equity and permanent financing also contributed to the project costs.
Because the complex opened in the midst of the COVID-19 pandemic, an opening celebration wasn't feasible at the time. This spring, Manhattan Area Housing Partnership and Excel Development Group came together to host a long-awaited ribbon cutting for Canyon Creek.
At the ribbon cutting event, every financing partner shared their story along with Canyon Creek resident Cathy. Her comments were met with cheers from her fellow residents.
"It is so great to live somewhere with such friendly, caring neighbors," Cathy said.
She and her fellow residents enjoyed the event at the onsite Canyon Creek community building, a location for them to socialize for years to come.