eNotes
What an eNote is
A note executed electronically and stored in an eVault that meets the eNotes operational requirements.
What an eNote is Not
A scanned image of a wet ink signature or note with an electronic signature that is not stored in an eVault and doesn't meet the eNote operational requirements.
Now Accepting eNotes
eNotes are now eligible for pledging within the various one-to-four family residential real estate property categories (conventional mortgages, FHA-insured mortgages, VA-guaranteed mortgages, and held-for-sale mortgages), as well as second mortgages on one-to-four family residential real property. Pledging is subject to FHLBank prior approval, which will include the completion of the eNotes Readiness Checklist which can be found under the Enroll section below.
Read an article featured in The Kansas Banker magazine titled "Legal and Practical Considerations of Electronic Signatures." The authors, Marci Kawski, Lauren Capitini and Chrissie Simpson, from the law firm Husch Blackwell, outline considerations to keep in mind while using electronic signatures.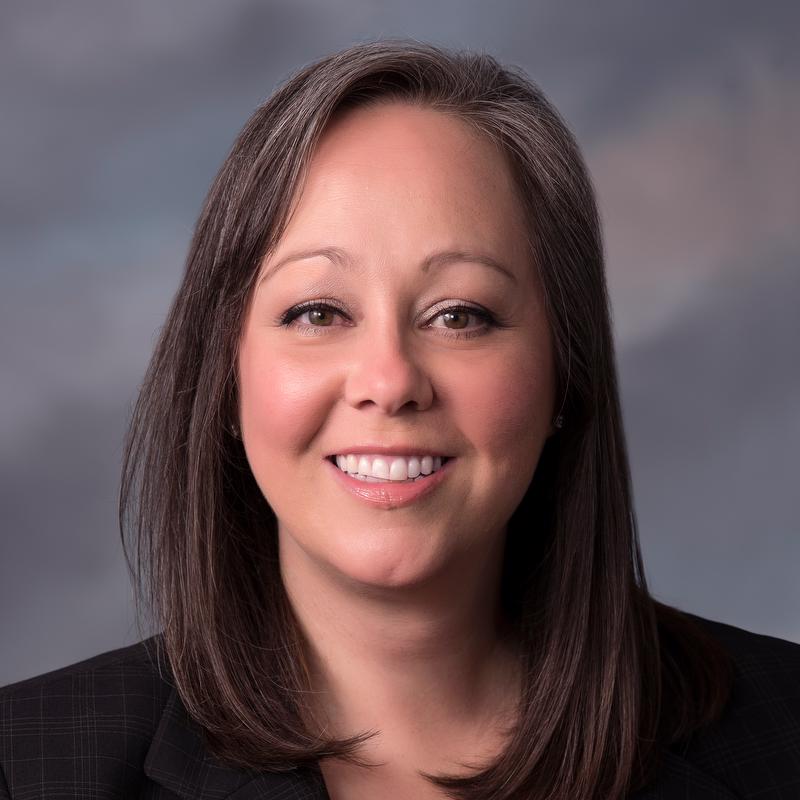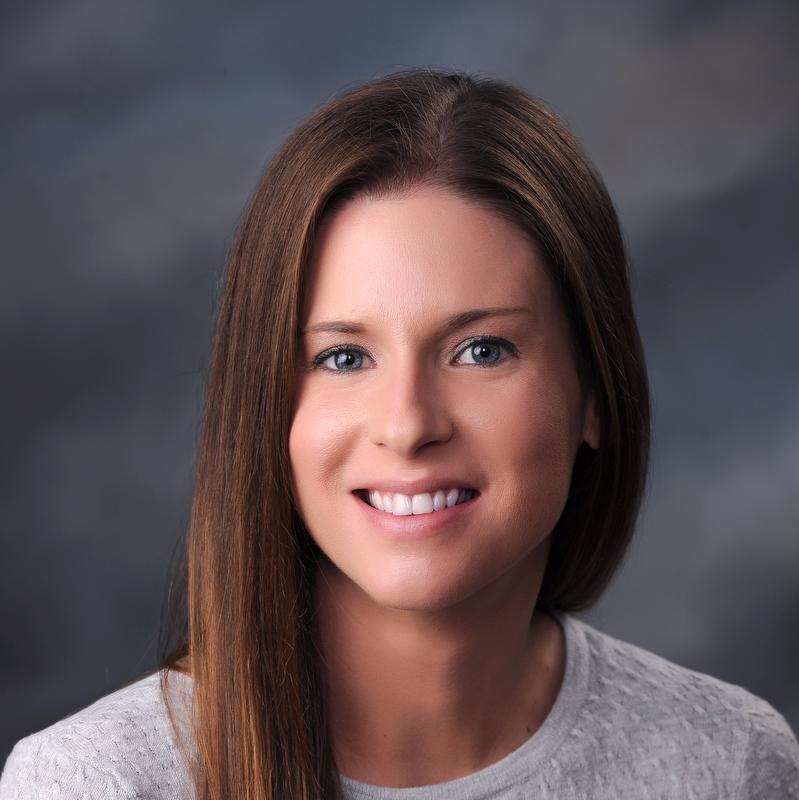 Explore eNotes
Requirements and Guidelines
Use the Collateral Acceptance and Requirements Guidelines to understand the requirements and specifications for ensuring your financial institution's eNotes meet legal, technological and operational requirements necessary to electronically create valid, enforceable and transferable loan obligations.

Explore eNotes Education
The MERS and MISMO eMortgage directory are helpful resources for understanding eNotes terms, information and key concepts for pledging eNotes as collateral to any of the FHLBanks. MERS has developed a library of resource guides for FHLBank members.

Enroll
Get Started with eNotes
Use our eNotes Readiness Checklist to ensure you have everything in place to begin using eNotes as collateral with FHLBank Topeka. Use the MISMO eMortgage directory to look up all terms used in reference to electronically signed closing documents.
Enrollment Resources
Easily complete the enrollment section of the eNotes Readiness Checklist with this list of resources below. MERS® has developed specific resources and information for FHLBank members. Use the resources on the MERS® webpage to complete the eNotes enrollment process.
eNotes Checklist and Resources
Visual Guides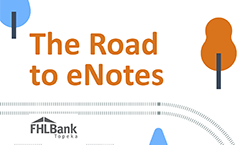 The Road to eNotes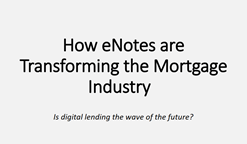 How eNotes are Transforming the Mortgage Industry
Rachael Sokolowski is a recognized leader in the mortgage banking industry acting as a trusted adviser, strategist and driver of results in industry initiatives. View her presentation.