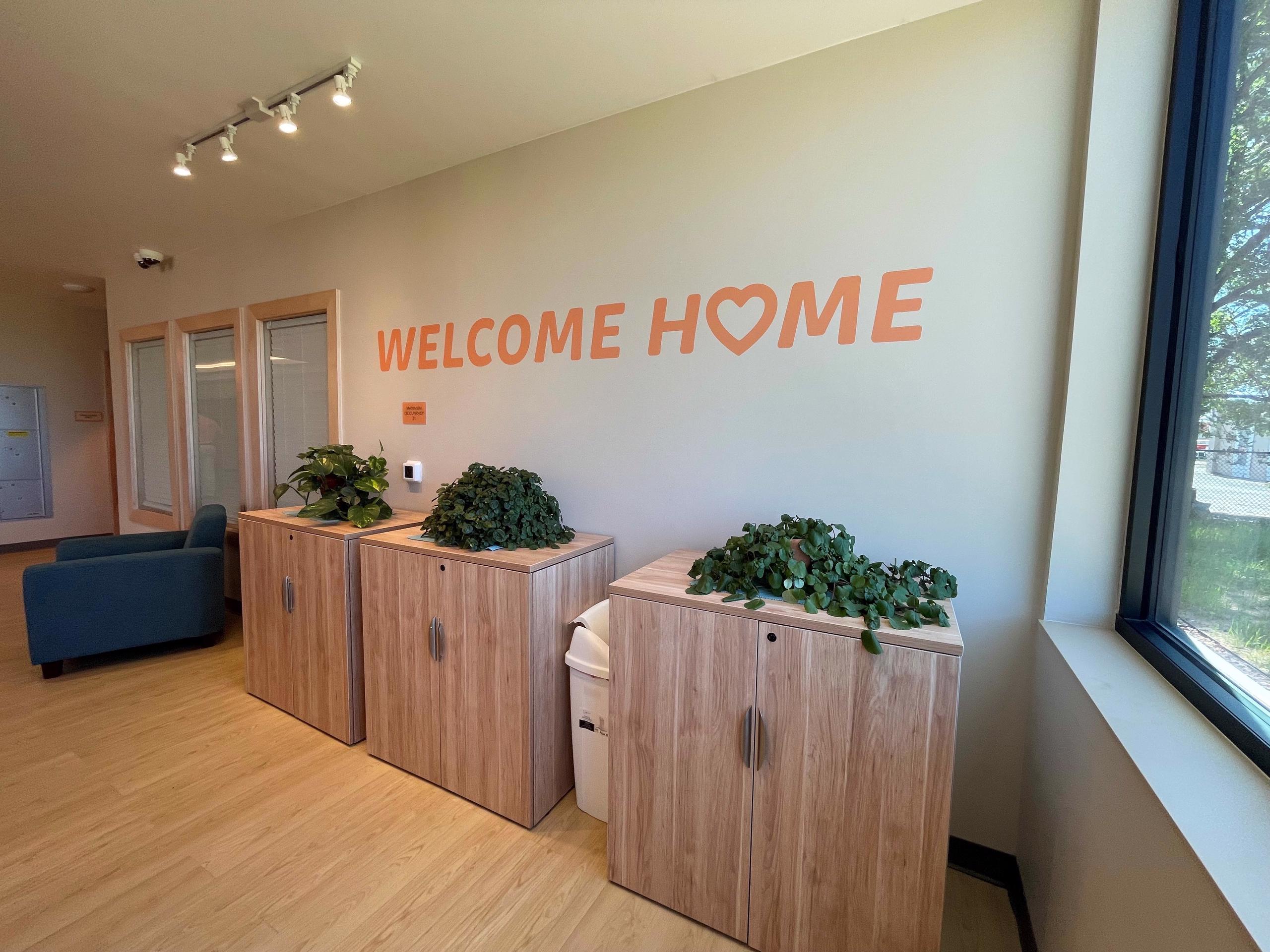 Family-oriented Supportive Housing Community Opens With Help From AHP Grant
June 26, 2023
June 26, 2023
Family-oriented Supportive Housing Community Opens With Help From AHP Grant
Affordable Housing Program
Beth Roalstad, CEO of Homeward Pikes Peak, added a new title to her resumé recently – developer.
"As a social worker for more than 20 years, I knew our community needed resources to help families be more self-sufficient," said Beth. That's when she started exploring her vision of a new community that provides supportive services to individuals and families. "There was nothing like it in Colorado Springs," Beth added.
Getting from Beth's vision to the opening of The Commons took five years and many partnerships.
One of those partnerships was through FHLBank member ANB Bank. Scott McBride, VP of Commercial Lending at ANB Bank, serves on the Homestead Pikes Peak board. His bank also provided construction and permanent financing for the project and was the member partner on a $750,000 Affordable Housing Program grant.
The Commons opened its doors in April 2023. Its 50 units, ranging from one- to three-bedroom are nearly fully occupied. Using "housing first" principles, the community offers many services such as case management, support groups, life skills training, personal financial management counseling and many others.
"The services empower individuals to stop the revolving door of homelessness, shelters, hospitals and ongoing instability," said Beth. The Commons is there to be a safe place for its residents and help them find a path to self-sufficiency.
Homestead Pikes Peak, along with the guarantor of the project, Rocky Mountain Communities, recently hosted FHLBank Topeka's senior leadership, board of directors and Affordable Housing Advisory Council. During the tour and presentation, the group learned more about the important services The Commons is providing with help from its local lender, ANB Bank.
At least $17.3 million will be available in the 2023 AHP round. Visit our AHP web page to learn more about how your community and financial institution can take part.