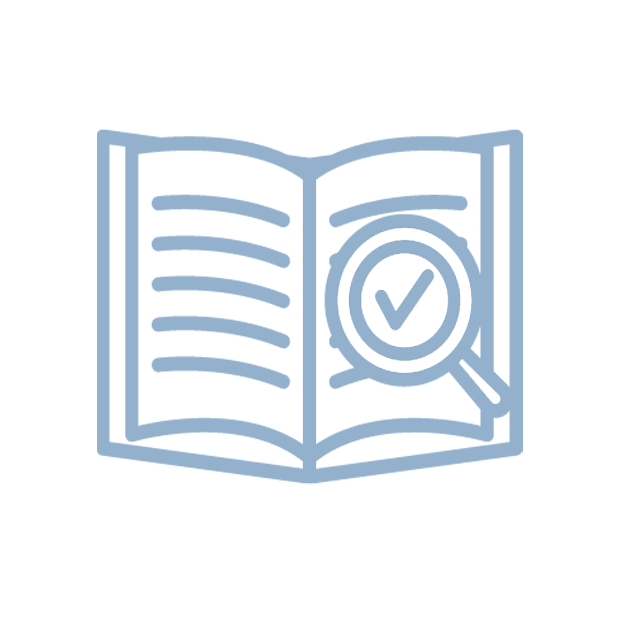 Changes to Member Products Policy | March 2023
March 24, 2023
At its meeting this week, FHLBank Topeka's board of directors approved changes to its Member Products Policy. Details are available in the online Member Products and Services Guide (MPSG) and are effective April 3, 2023.
Lending Value Changes
As we shared earlier this month, lending values for several widely pledged mortgage loan and securities categories are changing.
Some are decreasing due to recent price volatility on certain asset types, including one-to-four family residential real property, securities and other real-estate related collateral. Others are increasing due to improved credit conditions in our district for agriculture real estate, operating loans and equipment loans.
See the table below for a comparison of our most popular categories for the blanket (QCD) lending value. Visit our website for the full schedule of eligible collateral, including delivered (limited) and delivered (expanded) lending values.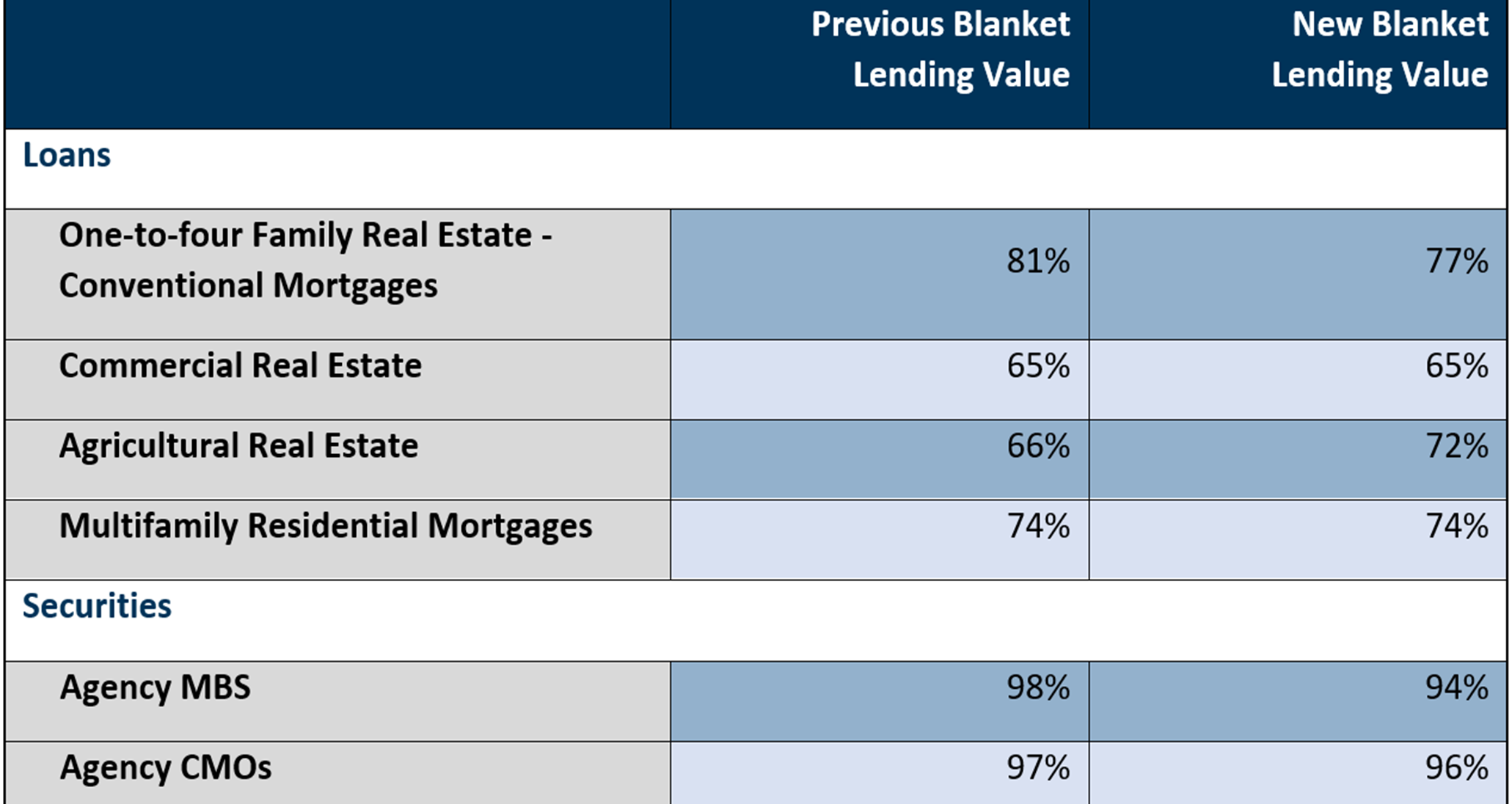 Other Changes
Adjustable interest rate IBOR-indexed (including LIBOR®) loans and securities with tenors of overnight, 1-month, 3-month, 6-month, and 12-month that remained IBOR-linked after June 30, 2023, without effective fallback language (which includes being covered by the LIBOR Act) are ineligible. As a result, we made wording changes throughout the schedule of eligible collateral.
The Non-Performing Assets Ratio is a measure FHLBank Topeka uses to trigger mandatory collateral delivery. One part of the ratio was updated. Equity Capital has been replaced with Tier 1 Capital for banks and thrifts and Total Capital with Net Worth for credit unions.

Collateral Webinars
To help you understand the updates, we are offering a session about lending value changes during our yearly collateral webinar series next week. We want to make these changes as transparent as possible and welcome your questions on all collateral topics in a special Q&A session on Friday.
Register to join us live at the dates listed below or watch our website for on-demand recordings after the sessions complete.
Collateral Reporting and Lending Values | Tuesday, March 28, at 2 p.m. CT
Collateral Eligibility | Wednesday, March 29, at 2 p.m. CT
Collateral Verification | Thursday, March 30, at 2 p.m. CT
Collateral Q&A | Friday, March 31, at 10 a.m. CT
Contact Us
If you have any questions, please contact Lance Liby, chief credit officer, Tom Bliss, director of credit administration, or Dedra Duran-Gray, director of financial services, at 785.233.0507.