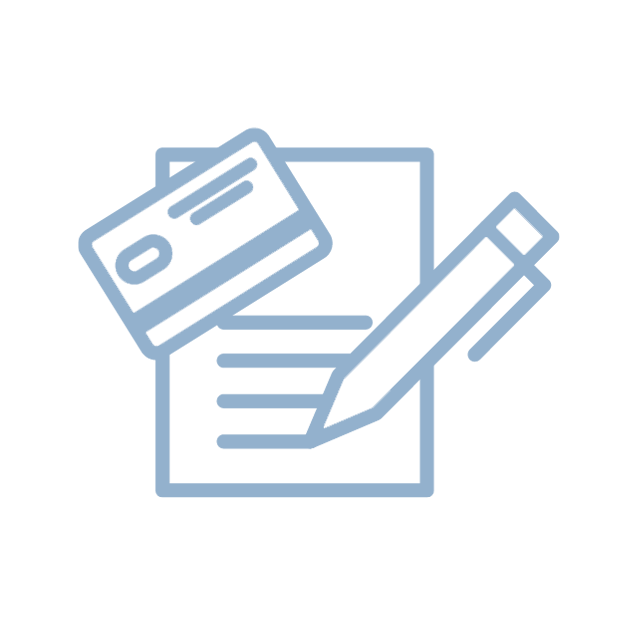 Updates to Fee Structures Effective April 3
March 27, 2023
Over the past couple years, we have completed a comprehensive review of our fee structure. We conducted this review as part of a concerted effort to modernize our fees relative to our cost structure and streamline our processes to make them more member friendly.
The first change was announced in December 2021, when we simplified collateral verification fees to charge only for engagements over 20 hours. This means most reviews are complimentary.
In June 2022, we announced the lowering of confirming letter of credit fees to pass savings on to our cooperative members. We also updated the overdraft fee to make it more equitable in all rate cycles and added a late wire fee to ensure we can facilitate the timely investment of funds.
We are now ready to introduce the remaining changes. While some fees will increase, others will decrease or be eliminated. The new fee changes are effective April 3, 2023. See the table below for details on what's changing.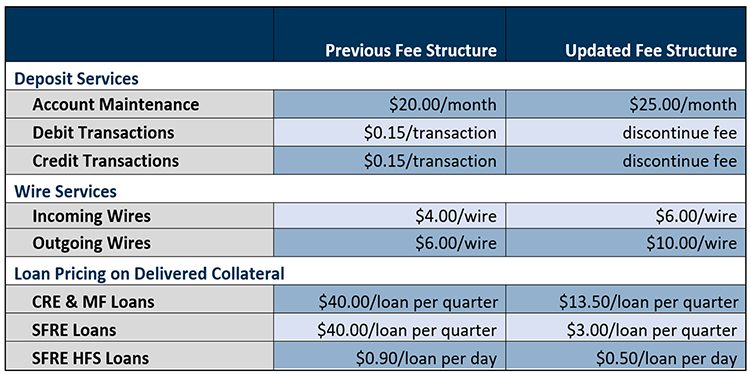 Additionally, we have created a new and improved fee schedule (see page 110 in the Member Products & Services Guide) for easier reference.
If you have any questions about these changes, contact your regional account manager or the Lending Desk at 800.809.2733.