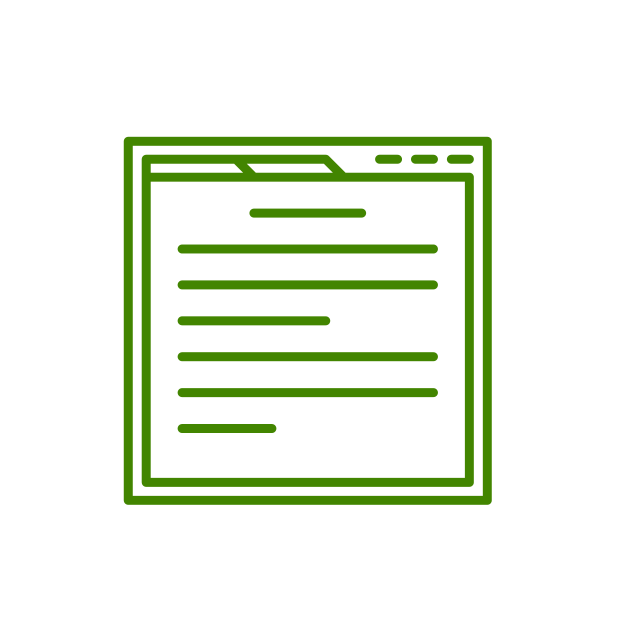 Announcing our 2023 Native American Housing Initiative Grants Program Recipients
October 31, 2023
Earlier this year, we announced our commitment to expand our investment in affordable housing and community development initiatives through our members.
As one step in this process, we opened the inaugural round of our new voluntary grant program for Native American tribes and tribally designated housing entities this summer. We are pleased to announce eight recipients of the Native American Housing Initiatives (NAHI) Grants Program.
When we launched the NAHI program, we pledged to offer at least $1 million in grant funds. After reviewing the 13 applications, we are excited to share that we will be funding $3 million in requests.
Funds will be used in varied ways to support affordable housing for Native American communities. Some examples include a 12-room youth homeless shelter, assistance with home repairs for tribal elders and support for down payments for Native American homeowners.
Congratulations to the following selected applications (in no particular order):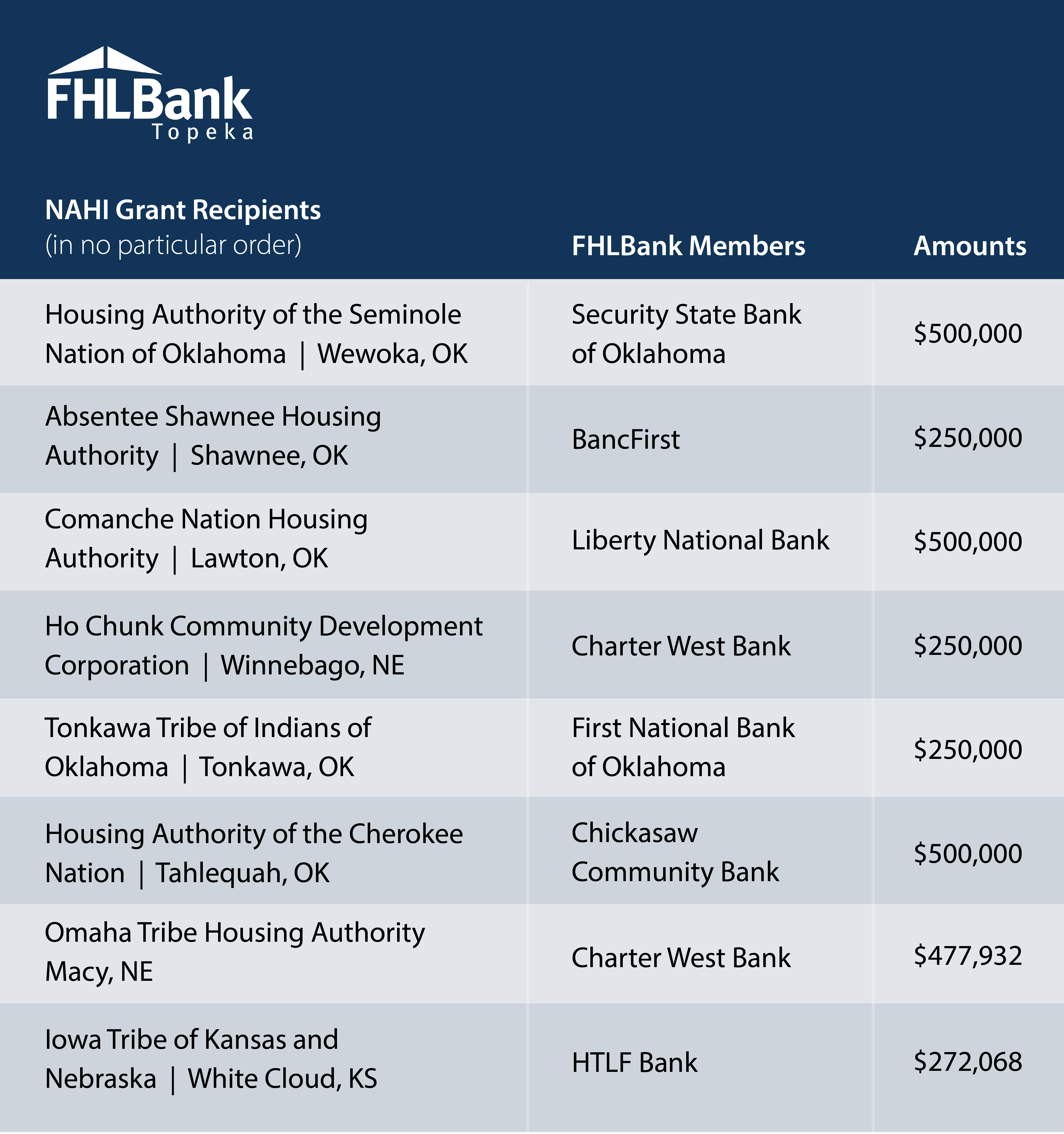 Watch for more information about our 2024 housing and community development grant opportunities early next year. We appreciate the opportunity to work alongside our members to build communities together.