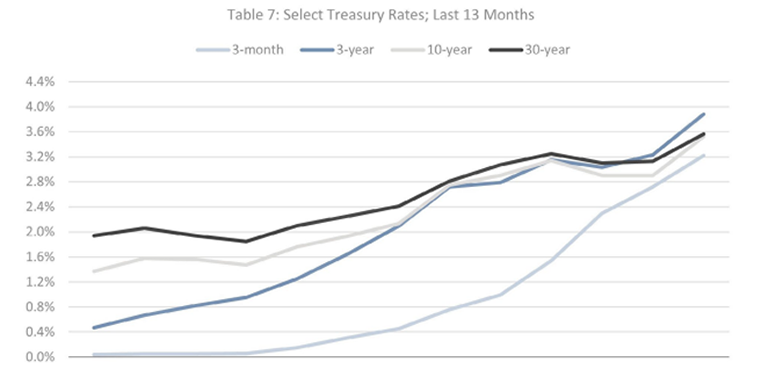 First Quarter 2023 Economic Update
By Corporate Strategies and Solutions
July 18, 2023
Optimism has returned to the economic fold as first quarter 2023 GDP growth well exceeded forecasts for most states.

Overall, the U.S. economy grew by 2% (annualized) in the first quarter. Signs are pointing to continued growth in the second quarter, driven by strong consumer spending on vehicles and government spending but restricted by declining business spending, exports and housing.

Goldman Sachs' economists recently updated their forecast for a recession over the next 12 months to 25%, down from 35% in March and well below think tank The Conference Board's probability of 99% in April.
Corporate Strategies and Solutions
Our Corporate Strategies and Solutions department monitors today's economic environment and analyzes our members' financial trends and business activity. The department serves our members by identifying funding and liquidity strategies or solutions that fit their needs and help them enhance their financial performance.