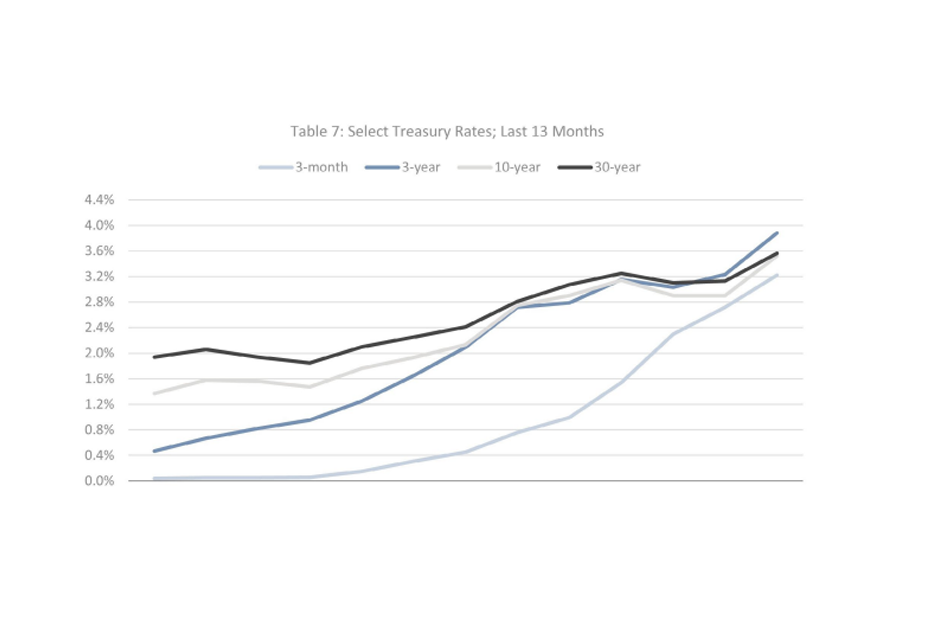 Third Quarter 2021 Economic Update
By Corporate Strategies and Solutions
January 5, 2022
After a tumultuous 2020 with the pandemic ravaging state economies across the country, preliminary Real Growth Domestic Product (GDP) figures for 2021 second quarter indicate a major rebound. On average, Tenth District (District)* states have fared slightly worse than the rest of the U.S.
Despite the drag of the pandemic on the travel industry, Colorado has proven most resilient to the shutdown among District states. Housing and construction continues to boom, while tech and information-driven industries also kept Colorado afloat. 7.2 percent GDP growth was 11th among U.S. states in the second quarter of 2021.
The agricultural and manufacturing-focused states of Kansas and Nebraska have also managed more favorably than the rest of the country during the pandemic. Strength in those two areas allowed Kansas and Nebraska to post positive growth figures in Q2 2021, with rates of 6.1 percent and 2.9 percent, respectively.

The fourth and final state in the District derives much of its growth potential from the energy sector. Typically, as the oil and gas industry goes, so too goes Oklahoma. With curbed demand resulting from hamstrung commercial and personal transportation, Oklahoma posted a -4.9 percent growth rate in 2020, among the bottom 20 percent in the U.S. The second quarter 2021 growth rate is third among District peers at 3.5 percent.
Corporate Strategies and Solutions
Our Corporate Strategies and Solutions department monitors today's economic environment and analyzes our members' financial trends and business activity. The department serves our members by identifying funding and liquidity strategies or solutions that fit their needs and help them enhance their financial performance.