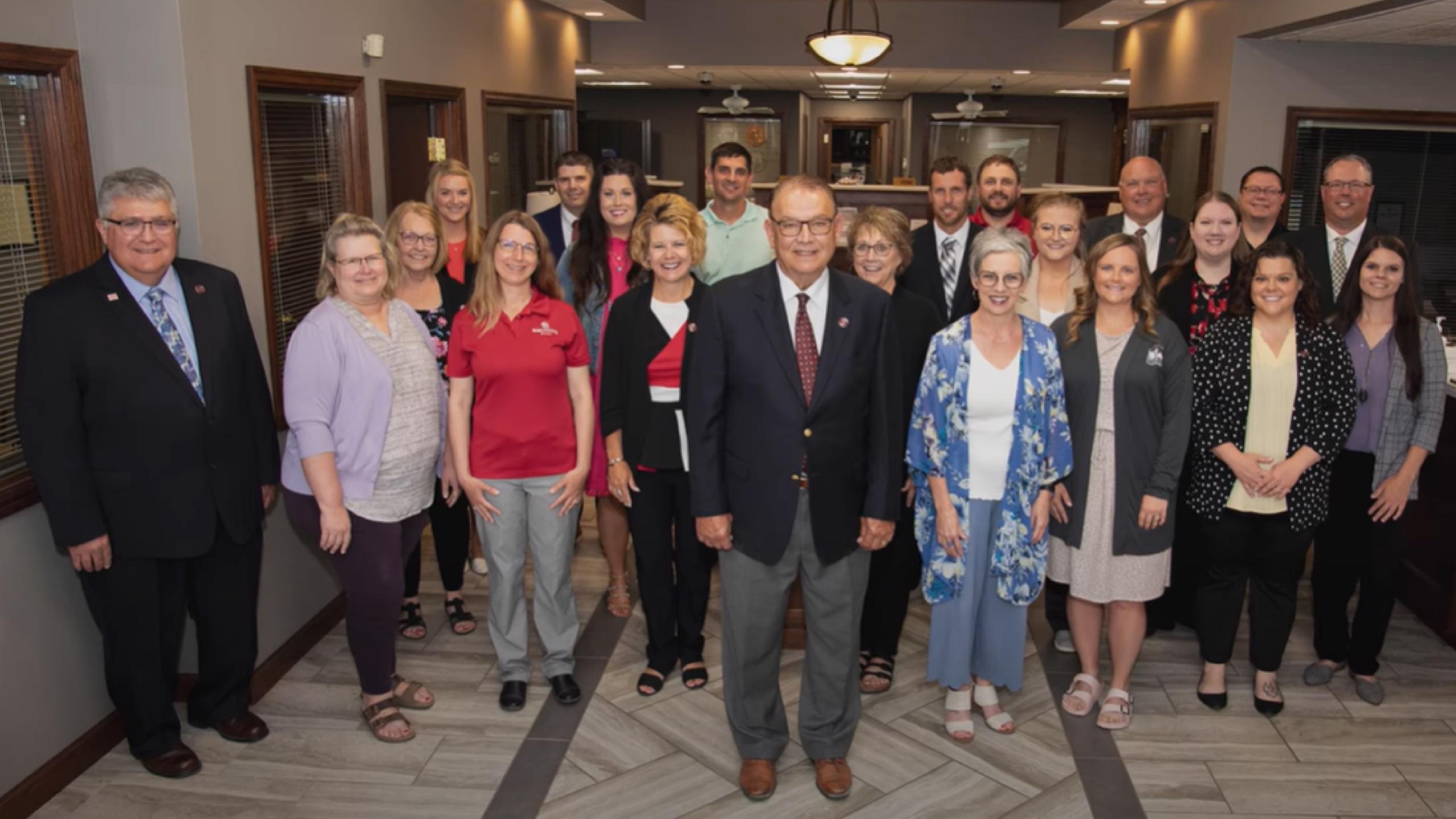 2023 Community Leader Award
August 31, 2023
Bruning Bank, a member institution of FHLBank Topeka since 1997, was selected as FHLBank Topeka's 2023 Community Leader Award winner in recognition of their extraordinary vision and dedication to the communities they serve.
"We are honored to receive this community award. We deeply care about our employees, customers and communities we serve. Our strong relationship with FHLBank helps us to create more opportunities for our customers and communities," said Fred D. Bruning, CEO of Bruning Bank.
Bruning Bank received the award at a private event at the Bruning Opera House on Wednesday, Aug. 30. The event brought together bankers from Bruning Bank and FHLBank Topeka as well as business people and community members who have been impacted by Bruning Bank.
The Community Leader Award includes a $5,000 donation to a nonprofit organization of the winning institution's choice. Bruning Bank chose the Bruning Community Foundation for the honor.